Pasching - A modern company
in an attractive economic environment 
A modern company in an attractive economic environment
The company headquarters of Wurm Austria is situated at a prime location in Central Upper Austria in Linz-Traun. As a part of the Commerz Park West our office is optimally linked to the airport of Linz (Blue Danube Airport) and highway A1.   
As a consequence, we can be reached easily and comfortably also by car and truck. The distance to the Blue Danube Airport is only 5 kilometres only and is interesting especially for international visitors.
The Commerz Park West location itself has an excellent reputation as a modern business location with innovation-oriented companies.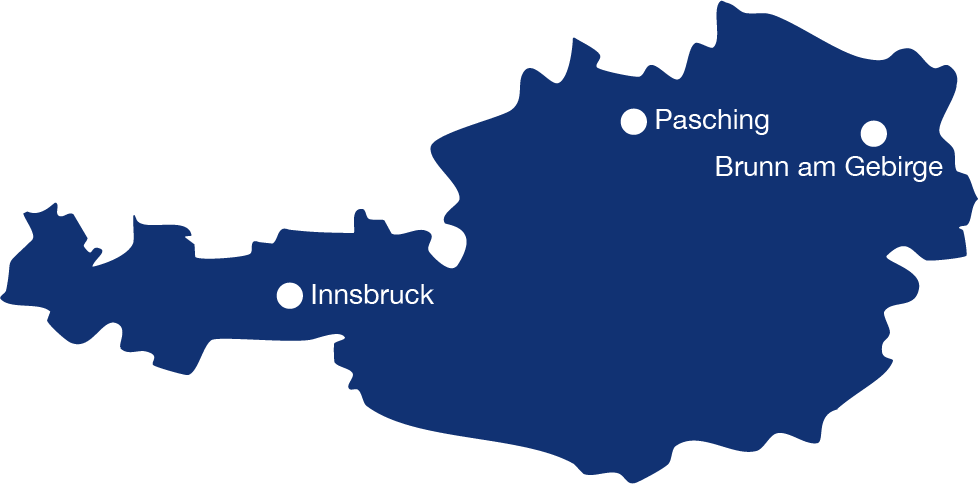 Pasching also offers high-quality recreational activities: In a beautiful agricultural setting, nature lovers, hiking and biking enthusiasts as well as horsemen of all ages can enjoy active holidays.
Pasching has a lot of culture to offer, including the many attractions of Linz, for example, the Mariendom cathedral, the opera hall which is one of the most modern stages in Europe or the house of the composer Bruckner. Pasching itself has a wide range of cultural activities and culinary specialities.
Wurm Austria is looking forward to your visit.
Wurm Austria GmbH Elektronische Systeme
Commerz Park West
A-4061 Pasching
Tel: +43 / (0)7229 / 61 948-0
Fax: +43 / (0)7229 / 61 948-4
Email: office@wurmaustria.com